Welcome to Downers Grove Sportsmen's Club (DGSC)
DGSC open during normal operating hours.
REMINDER: Membership Badges Are To Be Shown When Signing Up/Paying for Rounds of Trap/Skeet/5 Stand/Sporting Clays
When indoor the club house, even for short time of signingup/paying for rounds/using washroom - mouth and nose must be covered by a mask or some other kind of cloth (i.e. bandana, scarf etc.)
DGSC is a private shotgun sports shooting facility, offering Trap | Skeet | 5 Stand | Sporting Clays and is located on approximately 485 acres in Morris, IL
Click Here to View an Aerial Fly Over of DGSC
DGSC is a membership club. Membership is available and DGSC welcomes guests to stop in and visit the club to see what is available while considering membership.
If you are interested in becoming a member please visit the Fees / Membership Page and for more information click here to email the membership chairman.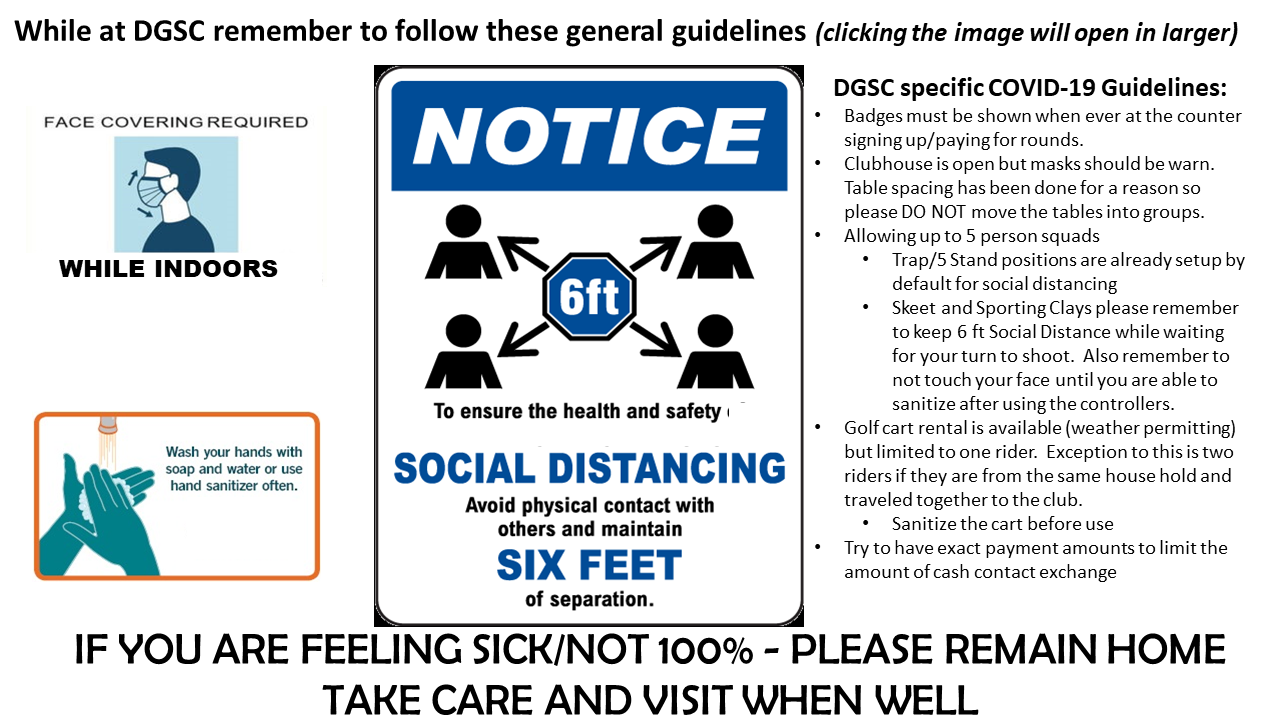 Announcements--Events (Updated January 7th)
Remember please continue to wear masks while indoors the club house and at all times practice social distancing both inside and outside.
Due to gathering restrictions we are only open for shooting, we look forward to be hosting/listing DGSC events soon!
Contact Information
If your interested in having an event at the club, please fill out a

DGSC Usage Form

and contact

DGSC Board

.
For questions or comments about this web site contact webmaster@downersgrovesc.com ->Email Webmaster click here.
For general questions regarding DGSC email dgsc@downersgrovesc.com -> Email DGSC click here.