DGSC open during normal operating hours.
Membership Badges Are To Be Shown When Signing Up/Paying for Rounds of Trap/Skeet/5 Stand/Sporting Clays
Remember when indoor the club house, even for short time of signingup/paying for rounds/using washroom - mouth and nose must be covered by a mask or some other kind of cloth (i.e. bandana, scarf etc.)
Welcome to DGSC
DGSC is a private shotgun sports shooting facility, offering Trap | Skeet | 5 Stand | Sporting Clays.
DGSC is located on approximately 485 acres in Morris, IL
Click Here to View an Aerial Fly Over of DGSC
DGSC is a membership club. Membership is available and DGSC welcomes guests to stop in and visit the club to see what is available while considering membership. If you are interested in becoming a member please visit the Fees / Membership Page and for more information click here to email the membership chairman.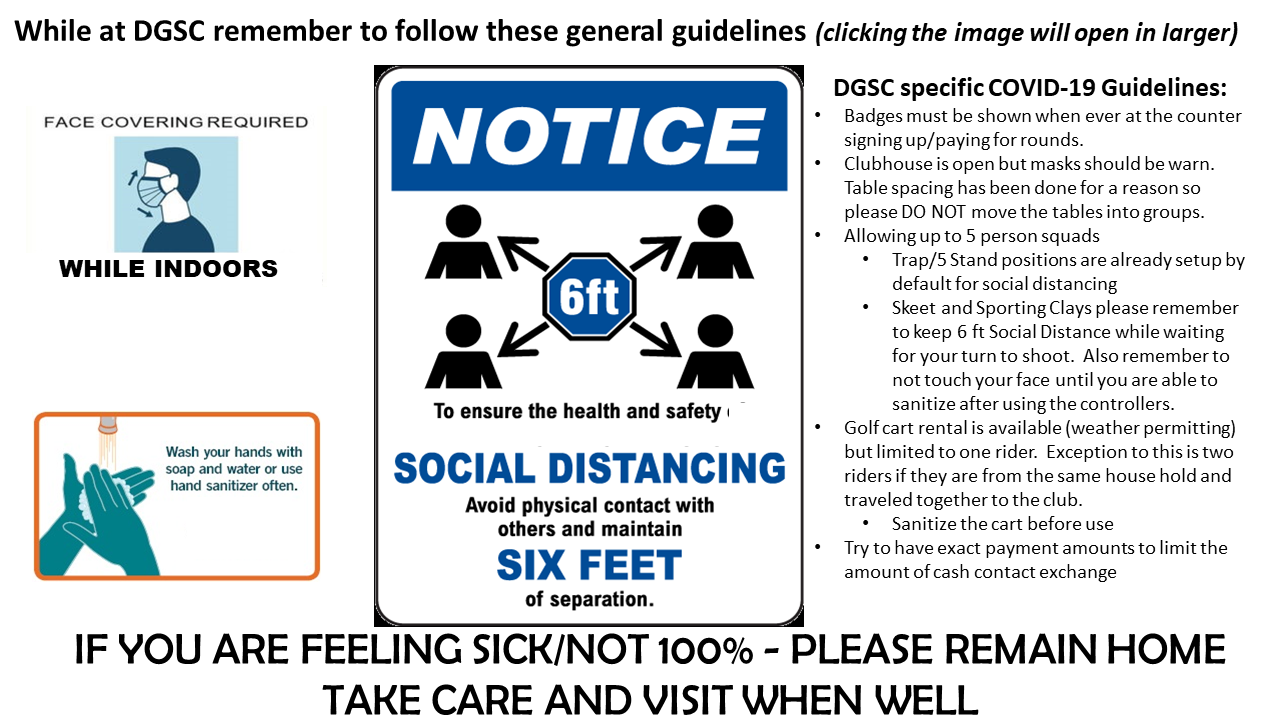 Announcements--Events (Updated June 26th)
Reminder Friday night shooting has returned
General Membership Senior Meeting is Happening - Saturday July 11th 1pm (@DGSC in Pavilion)
Contact Information
If your interested in having an event at the club, please fill out a

DGSC Usage Form

and contact

DGSC Board

.
For questions or comments about this web site contact webmaster@downersgrovesc.com ->Email Webmaster click here.
For general questions regarding DGSC email dgsc@downersgrovesc.com -> Email DGSC click here.