Make sure to register your team or yourself as a shooter looking to join a team at bottom of page
SIGN UP DEADLINE: April 18, 2019 (Earlier the better - much appreciated)
SHOOTING DATES: Saturdays -> 4-20-19, 4-27-19, 5-4-19, 5-11-19, and 5-18-19
Last day to make up missed rounds will be 5-16-2019
On days of shooting Sign In begins promptly @11:30am and shooting ends promptly @ 2:30pm
NOTE: League shoots will be completed with exception of lightening/power outages
MAKING UP ROUNDS:
-Done during clubs regular business hours before 1pm, excluding Friday night.
-IF TIME ALLOWS, on league day after league shooting is completed.
-No make ups after Thu 5-16-19
-Shooting ahead or "banking" - shooting ahead of the current date will be allowed by both team and individuals 1 time during season.
**No more than 1 make up round will be allowed to qualify for league end prizes.
TEAMS:
3 members with 1 alternate (NOTE: We will need to field 6 teams for the league to run)
Who is Eligible: Sr. members, Shooting members as well as members guests.  Our youth team, led by Jed Davis, will also be eligible to participate
Team captain's responsibility will include verifying all scores, approve with signature and submit to league secretary for recording. Once submitted, no further changes will be allowed.
TARGETS PER WK:
25 singles (16yrd)
25 handicap (yardage equivalent to teams average score from afternoon shooting; not < than 19yrds)
Weekly team and individual scores will be posted to club website ASAP. There will be a "27 yard drawing" shot weekly (optional) at end of shooting.
** HOW COOL IS THIS ** The singles (16yrd) will be eligible to qualify as ATA certified targets. Club will pay all fees to ATA to certify; you will have to already be an ATA member and in good standing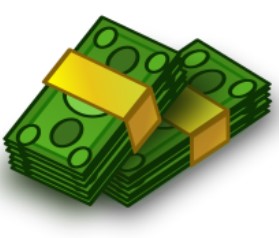 PRICING & FEES:
$25 one time fee, for prizes and food will be collected on the first day of shooting

Each Week:

Sr members and youth will pay $8.00 ($40.00 total league)
Shooting members will pay $11.00 ($55.00 total league)
Guests will pay$14.00 ($70.00 total league)
To keep our league accounting simple, cash or checks paid weekly will be the payment method. Remember shooters are responsible for their own shells!
PRIZES:
~Qualification - teams must have attempted 750 targets, individuals 250, to qualify for league end prizes
~Lewis (optional participation) prizes will be awarded to individuals weekly on the following Saturday
~League individual and team prizes awarded at "cook out" Saturday 5-18-19
| | |
| --- | --- |
| COOKOUT: Immediately following our last Saturday, 5-18-19, there will be a "cook out" with prizes being awarded. BYOB | |
LEAGUE CONTACT: George Adelmann -> (815)347-1270 -> dgsc.springleague@downersgrovesc.com

Please fill out the following information to register a team for the Spring League. If you are a single shooter don't worry still fill out the information to join the league.
If you are a single shooter fill in Shooter 1 information; leave all the rest blank (i.e.Team Name and don't check Captain). All shooters not part of a team will be grouped to form teams.
If you have any follow up questions or need to cancel the registration please email dgsc.springleague@downersgrovesc.com



| | |
| --- | --- |
| *Please note your email and phone number will not be shared beyond the Chairs of the League: George Adelmann | |

Teams/Shooters in League
Ed Shannon on Team:
Bill Anderson on Team: Hot shots