Physical Address Mail Address Phone Number -
815/941-1366
Email
- dgsc@downersgrovesc.com
4700 W. Old Stage Road P.O. Box 270
Morris, Illinois 60450 Morris, Illinois 60450
Operating Times: **Weather conditions may cause operating times to vary. It is recommended to call ahead 815-941-1366 and/or check our website when weather is questionable. Website is usually updated around 8:00am**
Click here to view Closing Policy
Week Day
Normal Operating Hrs (April 1st - November 30th)
Winter Operating Hrs (December 1st - March 31st)
Monday
Closed
Closed
Tuesday

9:00am - 2:00pm Apr - May & Oct - Nov

9:00am - 2:00pm June - Sept

9:30am - 1:30pm

Wednesday
Closed
Closed
Thursday
9:00am - 2:00pm
9:30am - 1:30pm
Friday

6:00pm - 10:00pm Trap & Skeet only

7:00pm - 10:00pm Games

Closed

Saturday
9:00am - 2:00pm
9:30am - 1:30pm
Sunday
9:00am - 2:00pm
9:30am - 1:30pm
*Per our Shotgun Sports Director (Larry Chambers - email ShotgunSports@downersgrovesc.com) ... If you plan to shoot Sporting Clays after 11 am; please call the club @ 815-941-1366 and check with the Trap Counter. It is also recommended to call and check the status of SC during Winter Operating Hrs. as we may have had or currently having bad weather.
Directions
To get to the club, take I-80 to Route 47, then south to Route 6. Turn west to Saratoga Road, then turn south (just past the Morris Country Club), to Old Stage Road, turn west to Club.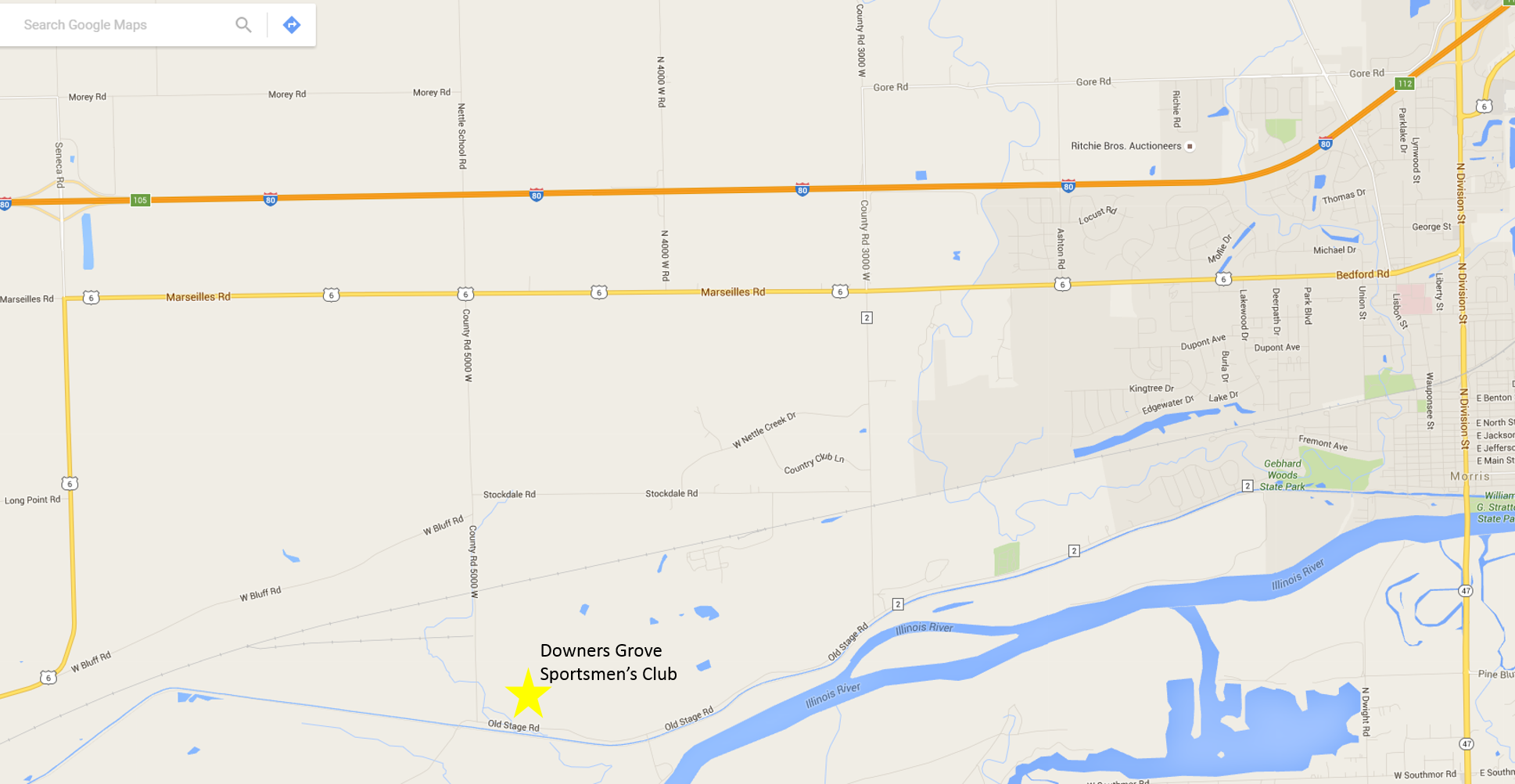 All Shooters please be aware you must present a valid FOID Card in order to shoot and/or buy shells and DGSC does not accept Credit Cards.